Starr's Light Up The Skye CDX RA TDI (Skye)
Sire: Indian Acre Starr of the Chippewa
Dam: U-CD Starr's Diamond in the Sky CDX RA CGC
Whelped: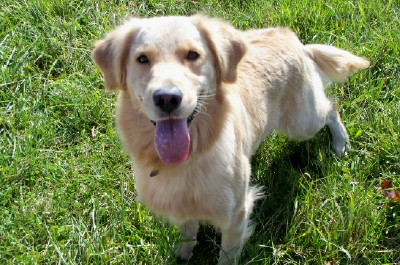 Age 4 months ready for the holidays!
Skye (rt) and mom Diamond show off the family hibiscus!
Achievements:


Skye recently passed her therapy dog test and we are ready to start some therapy work.  We would like to work with kids and are thinking about the library Reading with Partners program.
Skye has a real apptitude for obedience.  This summer she completed her CD with all 3 scores over 194!  She also completed her Rally Advanced title.  Now we are on to Open obedience.  Oh, and did I mention we recently started agility class???  She is smart and sweet!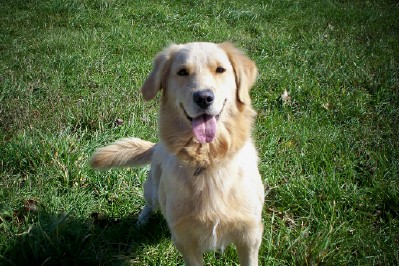 Pedigree of "Starr's Light Up The Skye CDX RA TDI (Skye)"

Parents
GrandParents
GreatGrandParents
SIRE

Indian Acre Starr of the Chippewa     

Am Can Ch Faera's Destiny Days of Yore

 Amberac's Letz Make A Deal
Faera's Future Classy Cassy
Starr's Night Magic CDX WC
Am Can Ch Clark Sunfire's Bullseye CDX JH WCX Can CD WCI OS
Starr's Casey Sunshine CDX WC

DAM

U-CD Starr's Diamond in the Sky CDX RA CGC

Am Can OTCH Can Ch Sunfire's Valiant Apollo UDX JH
Am Can Ch Bargello's Fair and Square Am Can CDX JH WCX
Sunfire Clark Banana Split
Starr's Hello Hollywood UD
Ch Murrayfarm's Stormy Shannon CDX SH WCX
Starr's Casey Sunshine CDX WC